I don't play in clubs any more, but occassionally I still do new mixes for my own amusement, and here are three new (more or less) mixes to download if you are interested. One is electro, one is techno/trance/acid, and the other is hard techno. All of these were recorded in one take.

All were done for amusement - I no longer am playing out (although if anyone wants to book me, I won't say no!) so I don't spend much time obsessing over keeping absolutely up to date. The Maximalism mixes are purposefully full of old and obscure stuff. The Night Owl mix has far too many Anthony Rother tracks. But they work (in my opinion), so why not, right?

Anyways, download these if you are interested, I hope you like them if you do!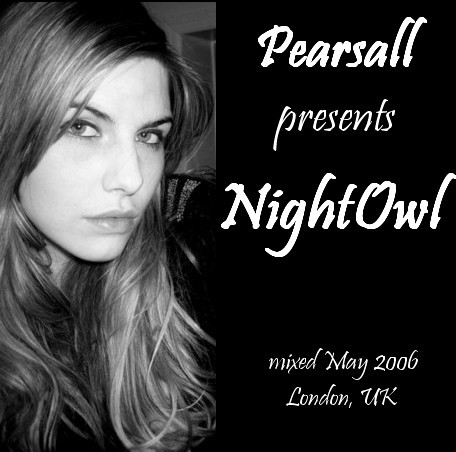 Pearsall - Night Owl (66:04, 92.4 MB, 195 VBR MP3)

Electro mix!
Mixed May 2006

tracklisting:
01. Sterac Electronics - Destination Reached (Music Man)
02. Miss Kittin & The Hacker - Sweet Dreams (International Deejay Gigolos)
03. Nasty & Tresher - Robot Repair (Electrix)
04. Ozone Layer - Planetary Deterioration (Anthony Rother Remix) (International Deejay Gigolos)
05. Christian Smith & John Selway - Altera (Electro Remix) (Tronic)
06. Mystic Letter K - Caprilectrix (Electrix)
07. Anthony Rother - Father (Datapunk)
08. Boys Noize - Jaguare (Datapunk)
09. Odissi - Groupie (Cyberfunk)
10. Mystic Letter K - Ropa_Dopa (Electrix)
11. Anthony Rother - Adam & Eve (Datapunk Limited)
12. Ra-X - Kontrol (Angelmaker)
13. DJ Controlled Weirdness - Suburban Menace (Fdb Recordings)
14. Bass Kittens - It's Better To Oscillate Than Never (Bowwow)
15. AE35 - Samurai Sword Sharpness (Tokyo Electro Beat)
16. DJ Controlled Weirdness - South London Bass (Unearthly)
17. Chris McCormack - Saturation Point (Electrix)
18. Anthony Rother - Describe Reality (Kanzleramt)
19. Dexter - D-Funked (Clone)
20. DJ Nasty - No Mercy (Motor City Electro Company)
21. AE35 - Electro Beat Stepper (Tokyo Electro Beat)
22. Kronos Device - Machine Breed (Battle Trax)
23. The Advent - Light Years Away (Electrix)
24. ATF - Hiding The Pain (Zero One Music)
25. Skream - Midnight Request Line (Tempa)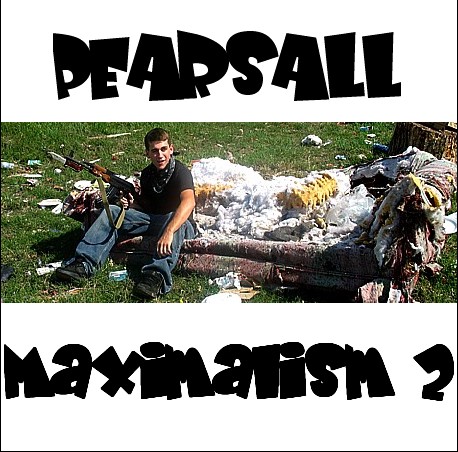 Pearsall - Maximalism 2 (64:12, 102 MB, 223 VBR MP3)

Acid/Techno/Trance
Mixed October 2006

tracklisting:
01. Thera - Skyscrape (Boscaland)
02. DJ Misjah - Obsessed (X-Trax)
03. Rob Vanden & Tailbone - Tipping The Scales (GBT Submerged)
04. D.O.M. - THC (Stay Up Forever)
05. Schall & Rauch - You See That Voice (Construct Rhythm)
06. Wax Scientists - In Your Face (Phuture Wax)
07. Superspy - Sumo V2 (Noom)
08. Men Of Noise - The Yeti (Definition)
09. Parasonic - Timeless Worlds Of Space (VCR)
10. Tasha Killer Pussies - Killa Wipers (Vixen's Car Wash Remix) (Dog Bone)
11. Norman - Bad Pulse (Suck Me Plasma)
12. Sylverbox - Circle 7 (Choci's Chewns)
13. Neuronoid - Neurobashing (Time Unlimited)
14. Mirage - Keoma (Technogold)
15. DDR & Choci - Mangled (VCF)
16. Pagemaster - Drug Center (Thai)
17. NooNoo - Submission (Titanium Trax UK)
18. Smog Blanket - Arkansas (Cluster)
19. Phuture - We Are Phuture (Slam Remix) (Primate)
20. DJ Amok - 16 Bit Rage (Kne' Deep)
21. Arpeggiators - Discover Your Innerself (Harthouse)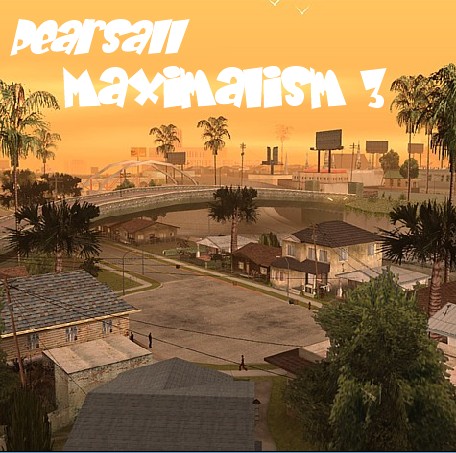 Pearsall - Maximalism 3 (71:30, 115 MB, 225 VBR MP3)


Hard Techno
Mixed November 2006

tracklisting:
01. Chris Liberator - The Heart Of Trance (Thomas Heckmann Remix) (TeC)
02. Thomas Krome - Soulcollector (Corb)
03. Junk Project - The Green Series A2 (Block Busters)
04. Hardfloor - Lost In The Silver Box (Harthouse)
05. DJ Misjah - Karin's Paradox (X-Trax)
06. Mike Ink - The Spoken Word Is Weak (Supersition)
07. Waverider - Untitled (Cluster)
08. Darkside - Aftershock (Dark Knight Recordings)
09. Healium - Plume (Djax-Up-Beats)
10. Chris Liberator & D.A.V.E. The Drummer - Happy Birthday (Noom)
11. Massimo Cominotto - Eroi Di Carta (Hell For Heroes Mix) (Alchemy)
12. Sonic Perverts - Apologize (Punish)
13. Static Drum - Last Story (Static Drum)
14. Phuture 303 - Professor Trax (Creators Of Deepness)
15. Trevor Rockliffe - Visions Of You (Smith & Selway Remix) (Intec)
16. Andrew Richley & Ryan Rivera - Rumba de Barcelona (Primate)
17. D.A.V.E. The Drummer - Hydraulix 11 B1 (Hydraulix)
18. Alex K. Katz - Continue (Construct Rhythm)
19. D.O.M. - Lethal Enforcers (Stay Up Forever)
20. Sudden Death - Semtex (Thai)
21. Max Walder - Orbit (Lupp)
22. Pounding Grooves - Untitled (Tortured)
23. The Weathermen - Manual Dump (Boscaland)
24. Dave Clarke - Thunder (deConstruction)