Here's a new mix I recorded last weekend. It's a tribute to the early years of the legendary Metalheadz label (including the short-lived sub-label Razor's Edge), which was one of the key players in the transition (for both good and ill) of jungle into drum n' bass. Established in the mid-1990's by future tabloid-fodder Goldie this label, and the club night of the same name that ran on Sunday nights at the Blue Note on the (then-desolate) Hoxton Square, helped to define a new sound in drum n' bass. This was a darker, more futuristic, more techno-influenced sound that helped move drum n' bass away from its roots in the pop-pupilled days of the early 90's rave scene. Eventually, sadly, this proved to be a bit of a dead end as people competed to make the darkest and heaviest tunes, and it all got a bit bleak (and hence the later turn to more tuneful, nay, cheesy elements).

For a moment, though, this sound just worked, and this is my tribute to that moment.

This was recorded on two Technics 1210's, with a Pioneer DJM-600 mixer, without any Ableton or editing, in one take. Enjoy!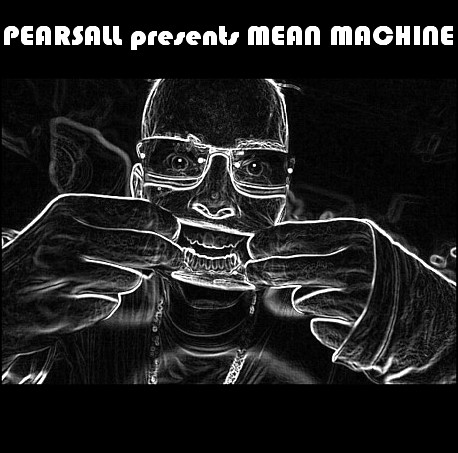 Pearsall presents Mean Machine
37:16, 256 kbps vbr MP3, 69.2 MB

01. Codename John - The Warning (Metalheadz)
02. Ed Rush - Skylab (Metalheadz)
03. J Majik - Repertoire (Metalheadz)
04. Peshay - On The Nile (Metalheadz)
05. Doc Scott - Drumz '95 (Nasty Habits Remix) (Metalheadz)
06. J Majik - Arabian Nights (Metalheadz)
07. Adam F - Metropolis (Metalheadz)
08. Rufige Kru - Dark Metal (Metalheadz)
09. Dillinja - Deadly Deep Subs Remix (Razor's Edge)
10. Asylum - Da Base II Dark (Metalheadz)
11. Goldie - Kemistry (Grooverider VIP Mix) (Razor's Edge)
12. Dillinja - Jah Know Ya Big (Metalheadz)
13. J Majik - Your Sound (Metalheadz)

Enjoy!